49ers fans jumped on the rollercoaster of their life this season, cycling through starters & injuries like a Royal Rumble (surprisingly, this is nothing new to the 49ers fan base), losing Trey Lance to a broken fibula & Jimmy Garoppolo to a broken foot. Despite this they still finished the regular season 13-4, marking their best regular season record since 2019), they finished the regular season undefeated in divisional play for the first time since 1997 and furthermore have won 10-consecutive games, marking the team's longest win streak since 1997, all thanks to an unlikely source.
Brock Purdy played high school football at Perry High School in Gilbert, where he established himself as one of the top quarterbacks in the state. Purdy committed to play college football at Iowa State University and established himself as one of the top Big 12 conference quarterbacks. setting multiple school records and earning conference honors. In his sophomore season, Purdy continued to thrive, setting more records and leading Iowa State to one of their most successful seasons in recent history. He was once again recognized as one of the top quarterbacks in the conference and earned several accolades, including being named the Big 12 Offensive Player of the Year. Brock Purdy was selected as the last pick in the 2022 NFL Draft, most likely not expecting to start due to a Young Gun and proven Veteran QB already waiting in line, little did anyone know what was to happen.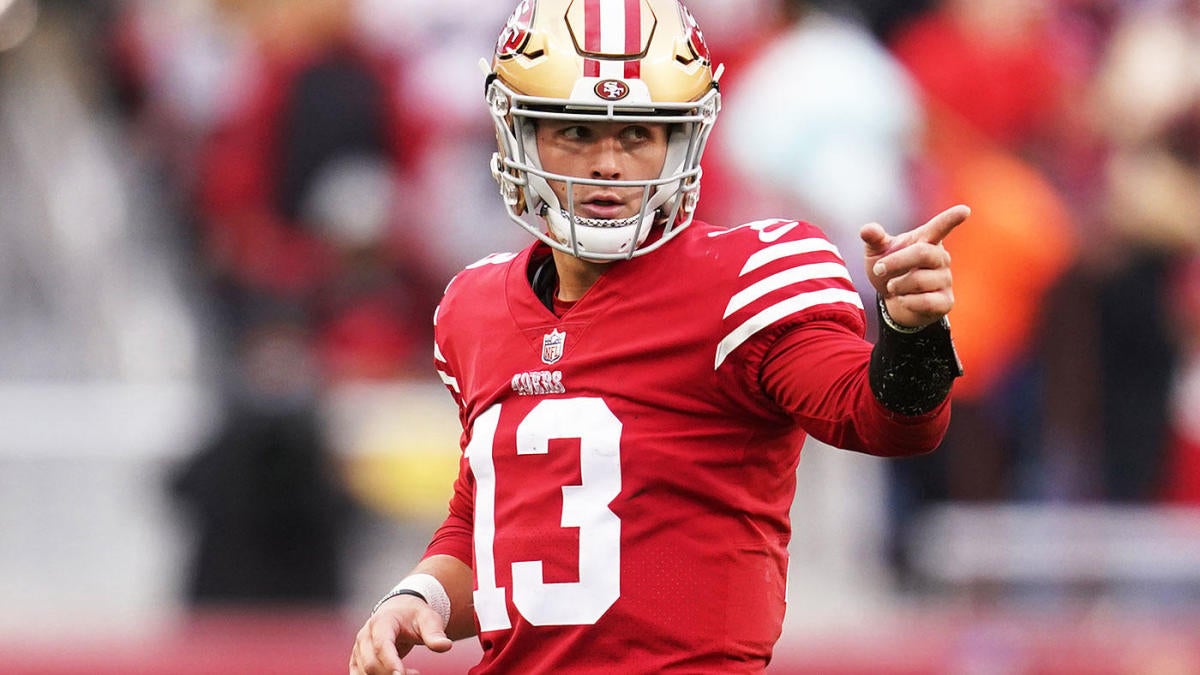 The biggest question mark of the 2023 season for the 49ers is, who will be the starting QB?
Well, when we compare Purdy & Jimmy G's stats from this year they threw for the same amount of TD's, INTs & the same QB rating, despite Purdy playing half as many games. The 49ers traded up in the 2021 NFL Draft to secure Trey Lance, fueling excitement over the potential for a new and improved version of the Shanahan offense. However, both the team and Lance have yet to see any playing time. Anyone can make a safe argument that Jimmy G will either be released/traded with Brock Purdy & Trey lance fighting for the starting position.
Would you agree?