Sports Trading Cards UK
1991/92 Fleer Basketball Series 1 Wax Pack
14 cards per pack
The complete 1991-92 Fleer basketball card set contains 400 standard-size cards. The set was distributed in two series of 240 and 160 cards, respectively. The fronts feature color action player photos, bordered by a red stripe on the bottom, and gray and red stripes on the top. A 3/4" blue stripe checkered with black NBA logos runs the length of the card and serves as the left border of the picture. The team logo, player's name, and position are printed in white lettering in this stripe. The picture is bordered on the right side by a thin gray stripe and a thicker blue one. The backs present career summaries and are printed with black lettering on various pastel colors, superimposed over a wooden basketball floor background. The cards are numbered and checklisted below alphabetically according to teams within each series. Subsets include All-Stars (210-219), League Leaders (220-226), Slam Dunk (227-232), All Star Game Highlights (233-238) and Team Leaders (372-398).
Sale price

$7.00

Regular price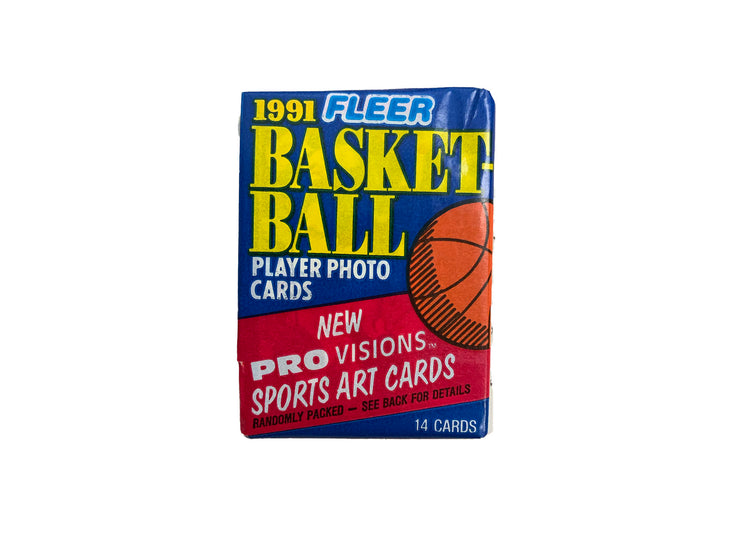 Delivery Info
Royal Mail
Spend up to £49.99
£3.49 Royal Mail 24 (approx. 2/3 days)
£2.99 Royal Mail 48 (approx. 3/4 days)

Spend £50.00 - £249.99
£4.99 Royal Mail Tracked 24 (approx. 2 days)
£3.99 Royal Mail Tracked 48 (approx. 3 days)

DHL £6.99 UK (approx. 1-2 days)

FREE UK SHIPPING for orders £250 upwards



DHL Worldwide available at checkout for international customers - cost is for shipping only, any additional customs or local taxes are not included and are the receiving customers responsibility.