Sports Trading Cards UK
2012 Panini Momentum Football Hobby Box
10 Packs per Box.
3 Cards per Pack.
Box Break
1 Momentum Rookie Signatures RPS Card.
3-4 Rookie Autograph Cards.
5-6 Memorabilia Cards. 


One autograph or memorabilia card per pack, including Momentum Rookie Signatures RPS which are autographed rookie cards with three memorabilia swatches.
Studs - featuring embedded diamonds of the league's most famous earring-wearing players.
Look for 1-of-1 Black, Blue, Red and Yellow printing plate versions of the base set.
Momentum Rookie Signature RPS
Momentum Rookie Signatures RPS feature 35 of the top players from the 2012 NFL draft class. Each of these rookie cards will include an autograph and three memorabilia pieces.
Souvenir Signatures
Certified signatures of current and historic stars fill this insert that is tailor-made for autograph seekers.
Head of the Class
Head of the Class Materials include player-worn memorabilia of the brightest from this year's draft. There will also be Head of the Class Combos, Triples, and Quads.
Double Feature Materials
Teaming up two mainstays of the current or past generation. Also look for these combos in double prime, triple and triple prime variations.
Rookie Team Threads Quad Prime Materials Signaures
Momentum Materials
Momentum Materials seemlessly melds the heroes of the past with the stars of today. Look for game-used pieces that will stand the test of time. 
Sale price

$164.00

Regular price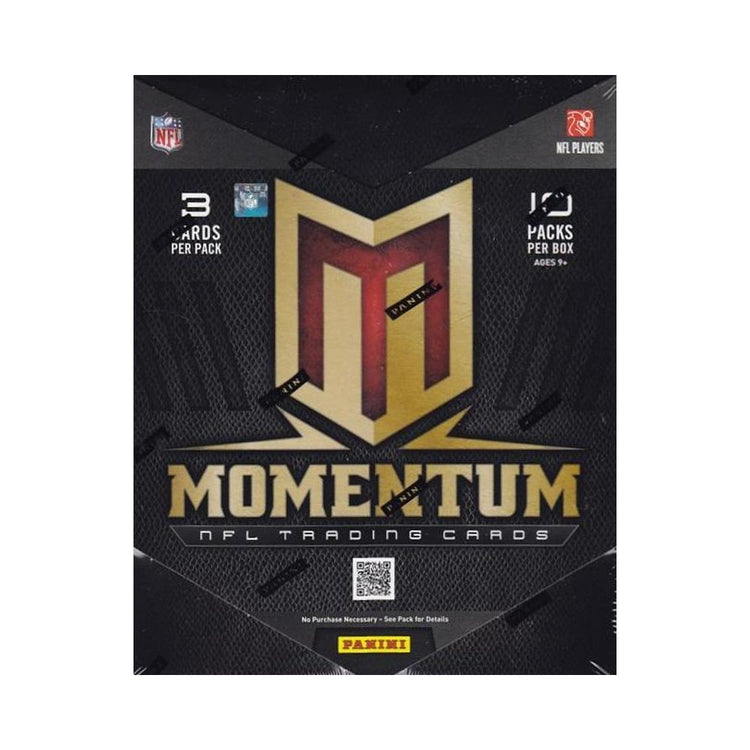 Delivery Info
Royal Mail
Spend up to £49.99
£3.49 Royal Mail 24 (approx. 2/3 days)
£2.99 Royal Mail 48 (approx. 3/4 days)

Spend £50.00 - £249.99
£4.99 Royal Mail Tracked 24 (approx. 2 days)
£3.99 Royal Mail Tracked 48 (approx. 3 days)

DHL £6.99 UK (approx. 1-2 days)

FREE UK SHIPPING for orders £250 upwards



DHL Worldwide available at checkout for international customers - cost is for shipping only, any additional customs or local taxes are not included and are the receiving customers responsibility.