Sports Trading Cards UK
Pokemon - Sword & Shield 11 Lost Origin - Booster Display (36 Count)
36 packs per box 
As the boundary between dimensions tears apart, Giratina VSTAR plunges the world into the abyssal shadow of the Lost Zone! While Aerodactyl VSTAR harnesses this distorted power, Magnezone, Drapion, Hisuian Goodra, and Hisuian Zoroark also appear as Pokémon VSTAR to show off their own astonishing skills, joined by Kyurem VMAX. Above the shadows, Enamorus V and Radiant Gardevoir conjure up dazzling magic in the Sword & Shield—Lost Origin expansion!
Each booster box includes 36 Booster Packs:
Each booster pack includes 10 cards and 1 basic Energy or V star counter
Sale price

$110.00

Regular price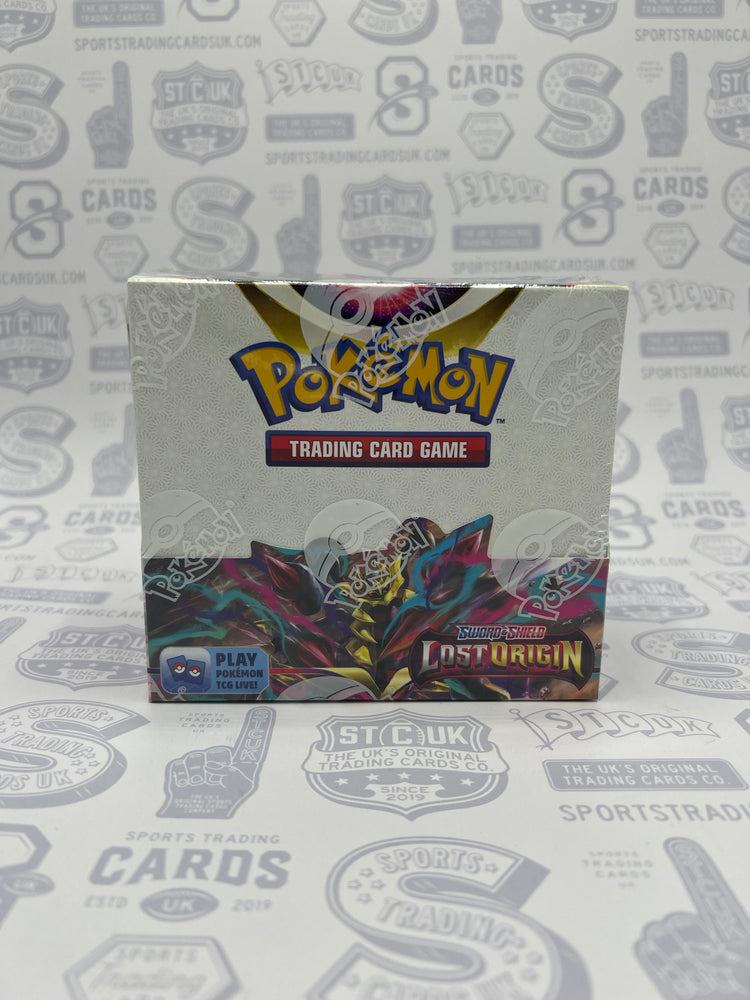 Delivery Info
Royal Mail
Spend up to £49.99
£3.49 Royal Mail 24 (approx. 2/3 days)
£2.99 Royal Mail 48 (approx. 3/4 days)

Spend £50.00 - £249.99
£4.99 Royal Mail Tracked 24 (approx. 2 days)
£3.99 Royal Mail Tracked 48 (approx. 3 days)

DHL £6.99 UK (approx. 1-2 days)

FREE UK SHIPPING for orders £250 upwards



DHL Worldwide available at checkout for international customers - cost is for shipping only, any additional customs or local taxes are not included and are the receiving customers responsibility.